Details

Parent Category:

topnews

Category:

News and Events
Corona pandemic is negatively affecting nearly every aspect of life worldwide. Our organisation and our projects are not spared from this problematic. The same applies for our partners, for example, the Klima-Kollekte (A CO2 compensation fund of Christian churches in German) needs also to cope with the situation and update its clients and partners, because among others the compensations they normally get through flights emissions are going to be low as almost no one is flying at the moment.
For this purpose, the organisation Klima-Kollekte has started a new podcast series: "A change of perspective" – where they intend to give their partners a voice. They want to ask specifically how the implementation of the projects is progressing; what challenges the partner organisations are currently facing and what support they may require. RDIS organisation was blessed to be selected for this podcast interview some weeks ago. It was done completely in German, but we have put hereunder a simple transcription for non-German speakers to follow what was broadcasted.
Go to: https://klima-kollekte.de/ueber-uns/meldungen/neu-perspektivenwechsel-der-podcast-der-klima-kollekte/
Details

Parent Category:

topnews

Category:

News and Events
Today the World marks the #EarthDay 2020 under the theme 'Climate Action'.
We are celebrating while staying safe at home!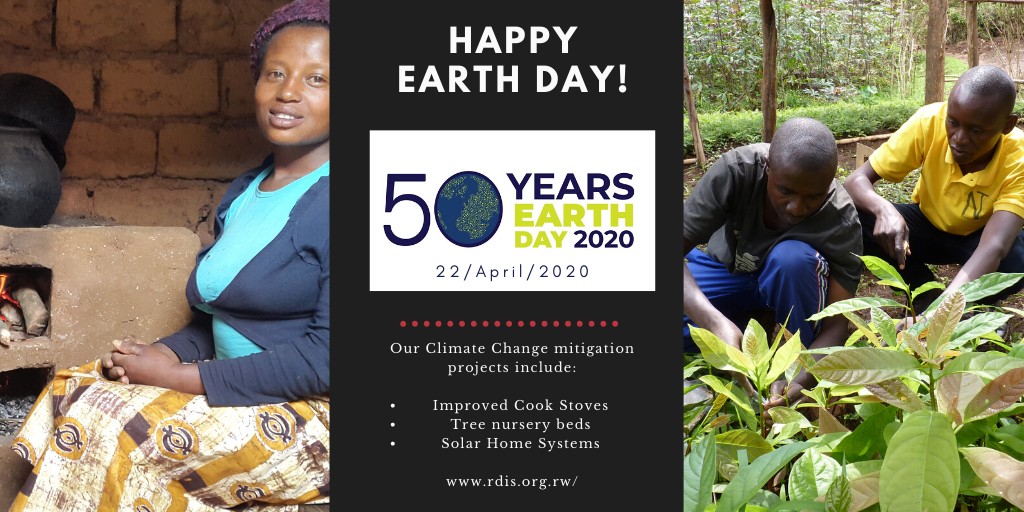 On this special #EarthDay www.earthday.org, the Ministry of Environment - Rwanda has asked everyone in Rwanda to celebrate while staying safe at home. The ministry #EnvironmentRw invites also everyone to share his or her favourite photos of nature in Rwanda using the hashtags #EarthDay and #GreenRwanda!
We are happy to have done it in all our social media outlets.
Details

Parent Category:

topnews

Category:

News and Events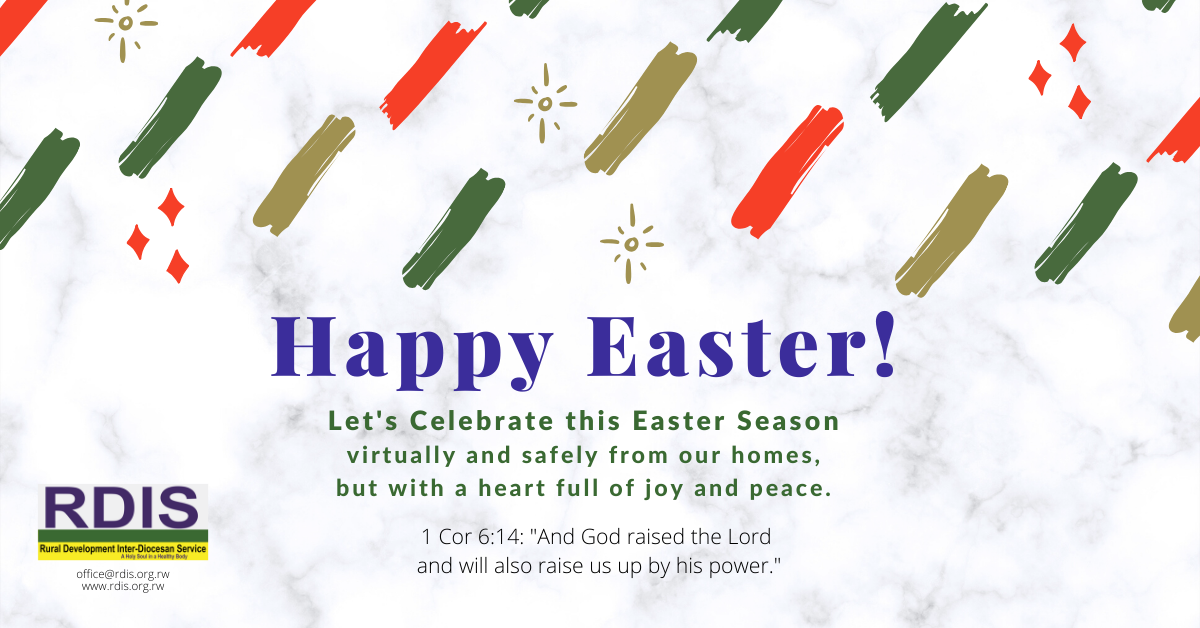 Details

Parent Category:

topnews

Category:

News and Events
RDIS executive secretary Viateur Ntarindwa and staff members organized successfully a 4 days program for a retreat, work on our new strategic planning and seminars on professional ethics and values from 24 to 27 February 2020.
This comprehensive but very interesting program brought together all staff members and the founding Church leaders from the Anglican dioceses of Butare, Cyangugu, Kigeme and Shyogwe.
The most important part of the program took place in Tuesday 25/02 at the training centre of Butare diocese and was led by the Chairperson and legal representative of RDIS organization Bishop Nathan Gasatura.
To conclude this program, on Thursday 27/02 RDIS staff members attended a workshop on professional ethics and values which was led by the retired Bishop Augustine Mvunabandi at the Sovu Monastery for Benedictine nuns near the town of Butare.
We are thankful for the financial support from the United Evangelical Mission (UEM), which enabled us to implement this important project.
Subcategories