Church and Community Transformation (CCT) is an approach that is used by some development agents to mobilize church and community members in the fight against abject poverty using the resources at their disposal. The programme intends to help churches and communities to achieve material, spiritual, social and economic transformation through mindset change, change in the way of thinking and doing things.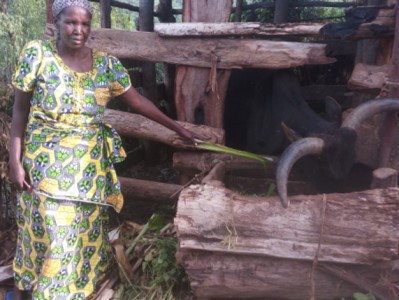 This programme has been introduced in Rwanda by Tearfund UK through its partners with the objective of mobilizing church and community members for holistic and sustainable development.
It is recently in 2014 that Tearfund resolved to implement CCT in selected Districts focusing on the vulnerability levels. Consequently, RDIS was assigned to implement this programme in Gisagara District in order to concentrate efforts in one area to achieve tangible results. The programme is currently being implemented in 22 local churches in Gisagara District out of which 6 are Pentecostal local churches and 16 are Anglican Church of Rwanda local Churches. These local churches are located in 6 Sectors of Gisagara District namely: Gikonko, Musha, Ndora, Muganza, Kansi and Kibirizi.
The programme is currently serving a total number of 7,040 beneficiaries including 1,760 direct beneficiaries and 5,280 indirect beneficiaries.
Steps through which Church and Community Transformation activities are undertaken
Selection of target local churches and communities
Conducting baseline survey
Envisioning local Church and community leaders
Local Church and Community leaders Seminar/training on CCT
Local church and community envisioning
Training of the committed
Selection and training of Facilitators
Formation of Self-Help Groups
Training selected community members on important themes such as:
Modern Farming techniques (Theory and Practical)
Saving and Credit for entrepreneurship
Water, Hygiene and Sanitation
Accompanying and encouraging Self-Help Groups in small income generating activities and programs intended to transform spiritual, social and economic conditions of beneficiaries
Monitoring and Follow up and Evaluation
Case studies and stories of change in CCT Programme
♥ GO BACK TO THE OVERVIEW.