Details

Parent Category:

topnews

Category:

News and Events
From 24th to 26th January 2018, two senior staff members of RDIS went for a field visit in the area of the Anglican Church of Rwanda, Cyangugu diocese. As one can see in the few pictures below, all ongoing projects in this area are running well thanks to the good work of local RDIS staff members, stakeholders and the excellent leadership of the diocese.
1. Visit to the tree nursery beds which are located in Rusizi district:
Since many years ago RDIS is collaborating with government leadership especially at local levels (District, Sectors, Cells and Villages) in establishing, running and managing tree nurseries, which reach nearly half of the population of Rwanda from Gitarama (RDIS headquarter) to Cyangugu, i.e. the wide area of Southern and Western Provinces. This project is in line with the mission of RDIS organisation of safeguarding the environment and increasing production for sustainable and holistic development of the communities.
The tree nursery project produces tree seedlings, which are distributed freely to community members and institutions in the area. This successful project is implemented by RDIS organisation with support from Rwanda Aid.
By the end of December 2017 the project had distributed and aided to plant 200,000 tree seedlings for fruit and agro-forestry. Each tree nursery bed had 25,000 seedlings for agro-forestry, i.e. forestry and fruit trees.
The field visit was a good opportunity to meet with the sponsor of Rwandan Aid, Ms Alison Wright <This email address is being protected from spambots. You need JavaScript enabled to view it.>, who is currently on a brief visit in Rwanda. In the discussion about the current status of the project and plans for 2018 with her and the staff members of Rwanda Aid it was agreed that RDIS will have to employ a new staff to oversee the next phase of the project in the coming days, whereas Rwanda Aid will continue supporting the project.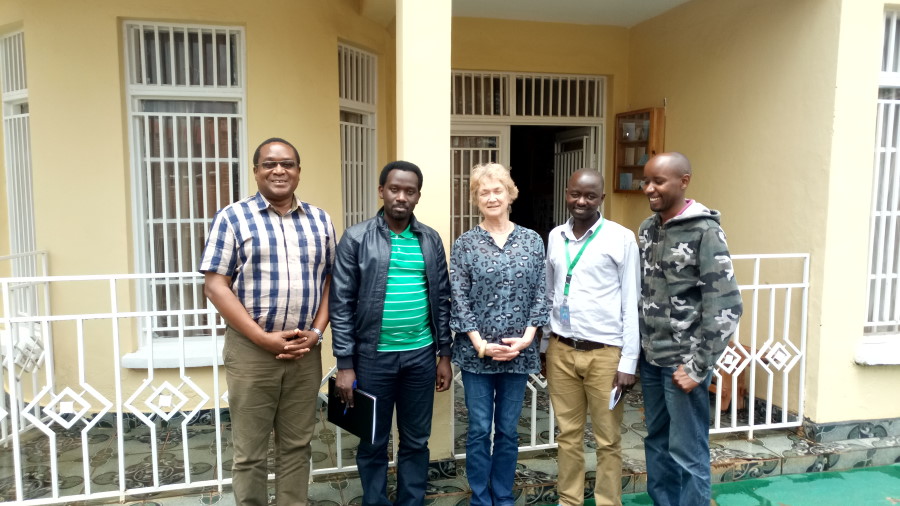 A group picture with Ms Alison Wright and some staff members of Rwanda Aid
Details

Parent Category:

topnews

Category:

News and Events
Dear Friends/Colleagues/Partners/Collaborators,
I cannot thank you enough for the work and accomplishments and achievements we got this year. Thank you all for your contributions!
In this year, we thought it would be ideal to share with you some of our accomplishments by this means - email and website. But more importantly, knowing that we are getting close to the end of the year, I would like to take this opportunity to wish you and your families a Merry Christmas and a prosperous New Year!
We have achieved a great deal despite of some challenges.
Among the major issues that challenge the environment in Rwanda is the wide use of open firewood stoves for cooking and for boiling drinking water. Similarly, the hunting, cutting, fetching and carrying of the tree logs and branches by man primarily living in rural communities have caused increasing deforestation despite the RDIS's forestation and tree planting efforts. While the entire process is useful to enable households to have food on table, RDIS decided to come up with a project that would enable the local communities to continue using firewood for cooking in a sustainable and ecologically friendly way. This means we had to find an innovative solution of reducing the problem while promoting peoples welfare and standards of living. The only way to go was therefore to initiate Climate Change mitigation projects. Hence the planning and implementation of this project under the name: Carbon Emission Reduction for Self-sustainable Environmental Care Project (CCER).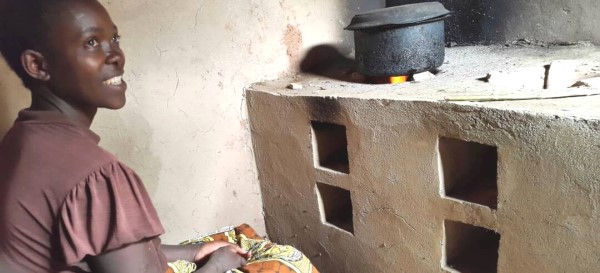 Details

Parent Category:

topnews

Category:

News and Events
Goal
A call for a Mission walk:
1) To seek for funds for the construction of a Church building
2) To encourage everybody interested in Gospel Proclamation to contribute towards Mission expansion
John 3: 16 "For God so loved the world that he gave his one and only Son, that whoever believes in him shall not perish but have eternal life"
Please feel free to contact us for more information. For now please see our pictures, you may also download the full call for a mission walk. And, more importantly, please give us your contact addresses and pledge your commitment on the special commitment webpage.
Intego
IYUBAKWA RY'URUSENGERO RWA EAR MU KAGALI KA RUHINA, UMURENGE WA KIYUMBA AKARERE KA MUHANGA:
1) Gushaka inkunga yo kubaka urusengero i Kiyumba
2) Gushishikariza buri wese ukunze umurimo w'Imana gutanga uruhare rwe
But
Appel pour une Marche Missionnaire:
1) Chercher des fonds pour la construction d'édifice de l'Église
2) Encourager toute personne intéressée par l'Evangile à contribuer à l'expansion de la mission
Download the full call letter here: [ English | Kinyarwanda | French ]
Commitment to the Mission walk
Summary in English
The Anglican Church of Rwanda as well as other Protestant Denominations in Rwanda has not yet reached out to the sector of Kiyumba, but in a special way, it has already reached Ruhina cell.
According to the geographical boundaries of the Anglican Dioceses, this area falls under Shyogwe Diocese's administration. The nearest Anglican Parish is Muyebe, which is situated at about two and half hours walking distance from Kiyumba (just one way). This calls us to evangelize members of the communities in the former municipalities of Nyabikenke and Rutobwe, where we have not been yet.
As mentioned before, we have already reached Ruhina cell, where since 1st of December 2017, we are glad to have succeeded to establish outreach evangelism. However, shortly after this special achievement, the government of Rwanda came up with a new policy of standardization of church buildings, by setting minimum standards that congregations are required to comply with.
In just three days of an evangelism camp (1st - 3rd of December 2017), twelve (12) people surrendered their lives to Jesus. Due to this success, the Missionary Station hired a room in the shopping centre at 10,000 RWF (roughly 10 EUR) per month to enable the new Christians to meet twice a week, to share faith through Biblical teachings and evangelization. This continued for a few months, but following the new regulations by the government, we had to stop using that substandard place for worship purpose. This is, therefore, a brief summary of where we come from and where we find ourselves now.
Please feel free to contact us for more information. For now please see our pictures, you may also download the full call for a mission walk. And, more importantly, please give us your contact addresses and pledge your commitment on the special commitment webpage.
Summary in Kinyarwanda
Incamake:
Itorero Anglicane ry'u Rwanda , kimwe n'andi Matorero y'Abaporotesitani ntabwo bageze mu murenge wa Kiyumba. By'Umwihariko, Itorero Anglicane Diyosezi ya Shyogwe ntabwo twabashije kugeza ubutumwa bwiza mu cyahoze ari komini Nyabikenke ari naho ubu turimo gutangiza ivugabutumwa duhereye mu Kagali ka Ruhina ko mu murenge wa Kiyumba, akarere ka Muhanga.
Iri vugabutumwa ryatangiye kuwa 1/12/2017; nyuma yaho, twahise duhura n'ikibazo cyo kuzuza ibisabwa aho abantu bateranira ibyo bituma dutangira gukora nk'Itorero Shingiro na n'ubu akaba ariko bikiri. Tumaze kugira abakirisitu 22. Twamaze kugura ikibanza turimo kwitegura gutangira kubaka urusengero rufite metero 22 kuri 15.
Agaciro karwo ubariyemo ibigega by'amazi, intebe ,ubwiherero bw'imbere , urwambariro n'ibiro kangana na Miliyoni makumyabiri n'imwe n'ibihumbi Magana Atatu na Mirongo Itanu by'u Rwanda ( 21,350,000 RWF). Muri aya mafranga hamaze kuboneka ni Miliyoni Ebyiri n'Ibihumbi Magana Atandatu na Mirongo Itanu (2,650,000 RWF). Haracyabura Miliyoni Cumi n'Umunani Ibihumbi Magana Arindwi y'u Rwanda (18,700,000 RWF ). Inkunga ishyirwa kuri kinti "Kiyumba Anglican Missionary Station, Numero 441462251710197"yafunguwe muri Banki y'Abaturage y'u Rwanda.
Summary in French
Résumé:
L'Église Anglicane du Rwanda ainsi que d'autres Dénominations Protestantes n'ont proclamées la Bonne Nouvelle dans le secteur des Kiyumba en général, mais, de manière particulière, la cellule de Ruhina. Selon les limites géographiques, cette région fait partie du diocèse de Shyogwe. La paroisse Anglicane la plus proche est Muyebe située à deux heures et demie de marche àpied (aller simple). Cela nous appelle à évangéliser les membres de cette communauté. Nous avons déjà commencé à Ruhina le 1e Décembre 2017 à travers les visites d'une famille à l'autre ; après quelques mois, le Gouvernement Rwandais a proposé la normalisation des édifices religieux en fixant des normes minimales auxquelles les congregations doivent se conformer.
Après les trois jours du camp d'évangélisation (1er -3 décembre 2017) 12 personnes avaient remis leur vies à Jésus, et, pour permettre des ocasions de recontres, la Station Missionnaire louait une salle dans le centre de négoce de Ruhina de 10.000 Rwf, environ 10 € par mois pour que les nouveaux chrétiens se réunissent deux fois par semaine pour partager la foi à travers des enseignements bibliques et l'évangélisation. Cela s'est produit il y a quelques mois à peine, étant donné que lorsque le Gouvernement a établi les règlements, nous avons dû cesser d'utiliser cet endroit qui ne répondait pas aux normes.
Details

Parent Category:

topnews

Category:

News and Events
The Anglican Church of Rwanda, dioceses of Butare, Cyangugu, Kigeme and Shyogwe via the Rural Development Inter-diocesan Service(RDIS) in collaboration with Eglise Presbyterienne au Rwanda (EPR) have recently started to jointly implement a pilot phase for a project for supplying 'Solar Home Systems' in Off-grid areas in their repsective Churches.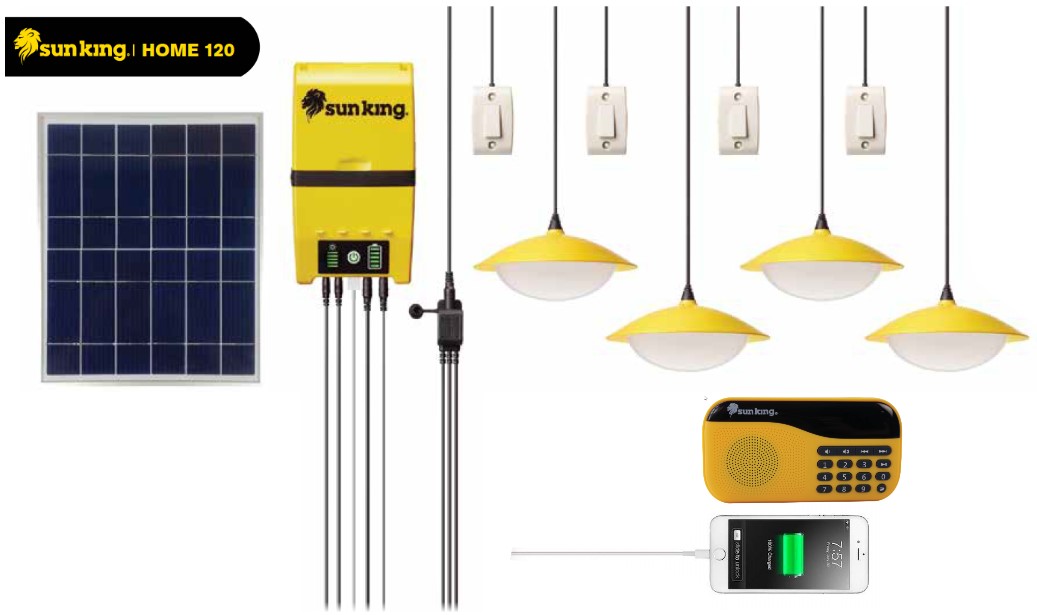 The two UEM member Churches are thus implementing an environmental protection project by investing in renewable energy sources (Solar Home Systems) in cooperation with ONE-FOR-THE-CLIMATE, whereby the invested capital will have to paid back.
Project description:
In Africa around 500 million people do not have access to energy. They are not connected to the electricity grid. They often use kerosene for firewood lighting and cooking. Around 1 million people in Africa die by indoor pollution every year - mainly women and children.
In Rwanda itself 40.5 % of the population have access to energy as shown by the Energy Group Report of August 2017. On-grid access representing 29.5% and off-grid access representing 11%. Most of the country's electricity comes from hydropower; solar power produces over 7% of electricity in the country.
This lack of electricity contributes greatly in the development of the country in general and households in particular. The populations who live far from the existing grid lines are often confronted with major problems like:
The lack of accessibility for using communication tools such as computers and mobile phones.
The children with school age are affected by lack of electricity to do the home work and revision of what they learned at school.
Many households in the rural area, still using firewood for the lighting of their houses and this contribute to the destruction of the environment.
Many other people use oil lamps (kerosene) which also have health consequences (pulmonary and respiratory diseases).
Those remote areas also face a challenge of not having some services near them that require electricity.
The Rwandan government has demonstrated its willingness to supply electricity to a large part of population, but its efforts require the support from other stakeholders in this area. Churches can play a crucial role because of their wide spread network and communities.
Subcategories