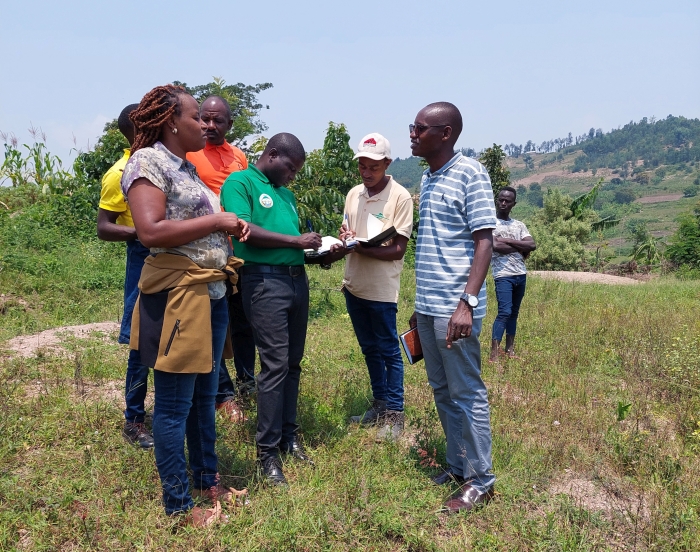 RDIS staff and representatives of EAR Shyogwe diocese discuss the implementation of CSA project in Kamonyi district.
The ongoing project continues into the next round!
The Climate Smart Agriculture (CSA) project that was being implemented in Rusizi district is expanding now to Kamonyi district in Western Province.
RDIS plans to install a modern Greenhouse, Irrigation farming gears powered by Solar energy and offer training for farmers on the farm of the Anglican Church of Rwanda (Shyogwe diocese) in Nyamiyaga sector.
This new technology is expected to increase the production of the farm significantly. The Greenhouse technology aims to regulate the climate and temperature of the plants and to secure optimal growing conditions. RDIS is using the warm house methodology. The house contains warm air, heated by the sun, which allows the planted seedlings to grow in less time, compared to outside conditions. Another advantage is that the seeds are protected from heavy wind, rainfall, or hail, which can harm or destroy the plants.
RDIS will use the dripping method to secure enough and perfect water supply for the seeds. The installation of the Greenhouse is planned to begin in March!