Details

Parent Category:

News and Events

Category:

Volunteers
My name is Ansgar Utrata, I am 19 years old and I come from Germany. I spent the last year (September 2018 to August 2019) in Rwanda working for RDIS as a volunteer.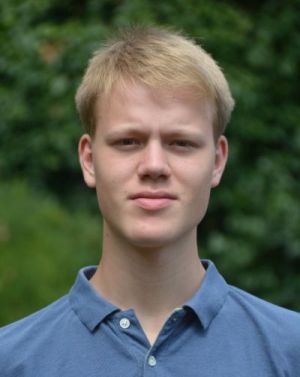 My sending organization is called United Evangelical Mission (UEM) where I participated in the North-South volunteer program. After my high school graduation, I wanted to do a voluntary service in order to develop as a person, get to know a new culture and make first practical experiences.
I was active in many different areas. Most of the time, I was doing office activities. For example, I helped to develop promotional material like a calendar about RDIS and a leaflet about a project. Or, when RDIS was working on a short film about the stove project, I recorded the German narrator voice. My personal highlight was to represent the organization at a booth at an international forum about the clean cooking sector in Convention Center Kigali. Often RDIS hosted international visitors, particularly from Germany. I was glad to accompany them on many interesting visits which was a nice change to everyday life. Additionally, I offered a German Class for beginners two times a week.
Details

Category:

Organisation
The Rural Development Interdiocesan Service (RDIS) with registration No. 13/RGB/NGO/2015 is an organization for promoting sustainable development in four dioceses of the Anglican Church of Rwanda: Butare, Cyangugu, Kigeme and Shyogwe. We do this by mobilizing the local church members to be involved in developing their local community, and so lifting themselves out of poverty.
The project's coordination office is currently based in Shyogwe Diocese a few kilometers from Gitarama town in central Rwanda. RDIS' activities are concentrated in the centre and the south-western part of the country where the four dioceses are located, serving nearly half of the Rwandan population. S.a. Organisational structure.
The project can be traced back to 1991 when three other dioceses were carved out of the then Butare Diocese from which the Rural Development Service, which had started in the 1960s, became an Inter-Diocesan Service, currently called RDIS.
The activities were disrupted by the 1994 genocide which caused massive destruction on RDIS' project, taking the lives of many people including the then project coordinator and leaving behind formidable challenges: nearly half a million orphans, 1 in 4 women being widowed, and poverty being increased in many families.
The project operations were re-launched in 1995 following a meeting by the dioceses' management under the present name of Rural Development Inter-Diocesan Service and a team of development workers started working from scratch.
Vision: A Holy Soul in a Healthy Body.
Mission: To safeguard environment, increase the production aiming at sustainable and holistic development