The Cooking Stove Project Rusizi-Rwanda (CSPRR) goes into the next round. A small delegation of RDIS staff, led by the Project Manager Vincent Minani, went to Rusizi to continue with the ongoing distribution phase of 120 improved cooking stoves.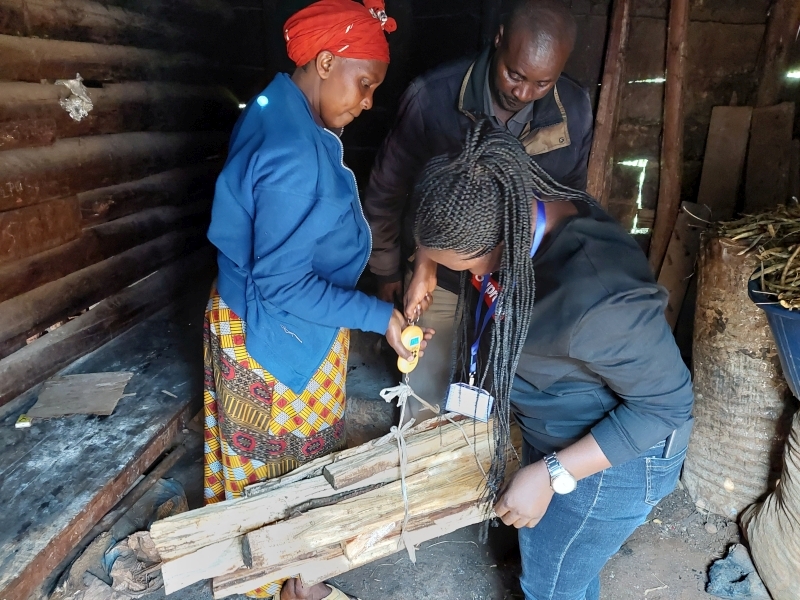 The project is following the guidelines of CCER and is designed as a scale up. RDIS is aiming to fulfill many different goals, which were discussed during the "Local Stakeholders Consultation Meeting", like protecting members of the household from different eye diseases caused by smoke.
The new stoves reduce the smoke development rapidly compared to traditional stoves. Part of the goals are to reduce the time spend for cooking, which can be used for other income generating activities, an increased employment in different sectors and to reduce the usage of firewood. This goal is highly important, because it will save a lot of money for the households, which can be used to improve the life of children significantly.
On top of that, the less usage secures the sustainability of the project. If the stoves hold their promise to reduce the quantity of firewood which will lead to less CO2 emission, Carbon Credit Points will be generated and will get sold to Carbon market under the UNFCCC regulations. The KPTs guarantee that the stoves will attain the minimum saving of emissions and other social benefits!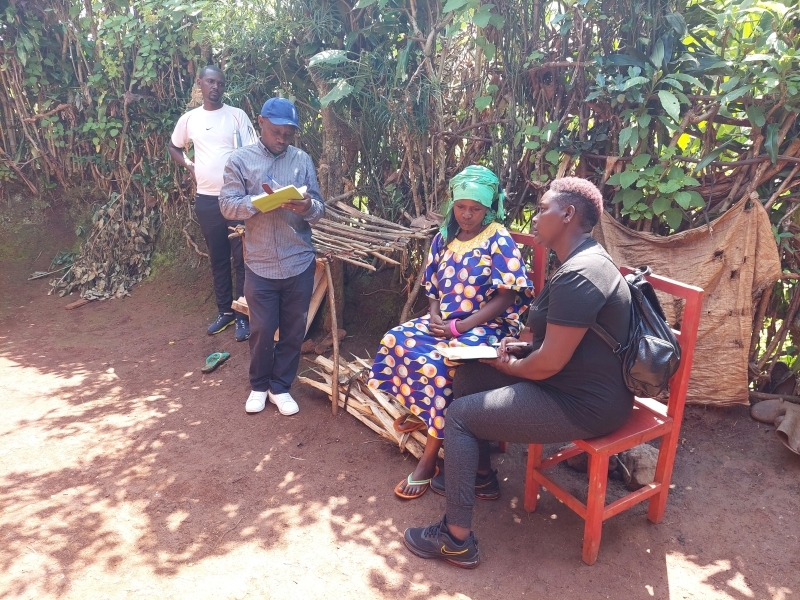 What is the Kitchen Performance Test two? (KPT2)
RDIS started to collect information about the daily usage of firewood of each household in the end of November 2022. Surveyors weighed the pile of firewood which was planned to be used on the day and weighted the same again on the next morning. RDIS secured detailed information and was in able to get a good overview about the daily consuming needs of wood. This procedure was "Kitchen Performance Test one" (KPT1). At the same time, identified technicians by RDIS, installed the stoves in the kitchens of the households.
After a period of drying, the stoves were ready to be used and get tested. This is when KPT2 happened. The staff and mentioned surveyors did the same procedure again. RDIS and the consultant in this project, AnchorEco, have evaluated the results of both KPTs and proved that the households are reducing significant amount of firewood.
Governor of Agriculture is satisfied with the work of RDIS
In a short meeting with the governor of agriculture, RDIS staff briefed the local administrative forces about the state of the project and ongoing schedule. The stakeholders showed themselves satisfied with the results and demanded to get more information about this RDIS project.