BY RDIS ORGANISATION, RWANDA, 08/05/2019
From 1st of May to 3rd of May 2019 the Anglican Church of Rwanda (Butare, Cyangungu, Kigeme and Shyogwe diocese) was blessed to host a guest from the United Evangelical Mission (UEM), Ms Sabine Schneider who works in the department of Projects + Fundraising. Ms Schneider came to Rwanda to facilitate alongside with Mr Timo Pauler (UEM Executive Secretary for Finances and Administration) a Church Treasurers workshop at ISANO Guest House in Kigali, from 25th to 27th of April 2019.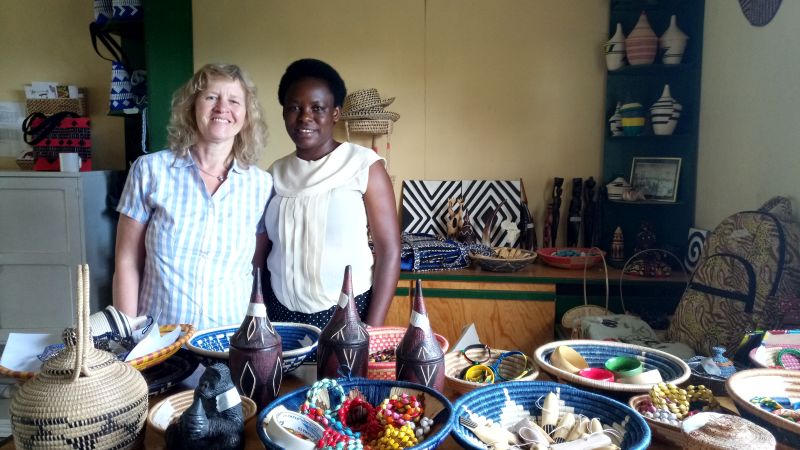 After the workshop, Ms Schneider spent a few more days visiting UEM funded projects and institutions of UEM member Churches in Rwanda. In the last three days of her stay in this country, she visited projects and institutions of the Anglican Church of Rwanda in Butare and in Shyogwe dioceses.
On behalf of Church leaders, RDIS staff members and officials from Butare and Shyogwe dioceses were able to accompany her to Mubumbano TVET school in Butare diocese, Hanika Anglican Integrated Polytechnic (HAIP), ccc, Solar Home System project, Waste Management project, Pineapple factory, MYTEC - formerly Youth@Risk and workshop/shop of the Mothers Union in Shyogwe diocese.
After the visits, Ms Schneider thanked the Church leaders for hosting her and for organising her visitation program, which she said; it was intensive and fascinating. Although this was her first visit to Africa and to Rwanda, she was glad to get the chance to learn a lot about the UEM member Churches, the people and the country at large.

Some pictures: