For non-Governmental Organizations, it is not usual to own fixed asset "office included " given almost all financial partners can't provide financial support for that and furthermore they consider owning building, land or any other fixed assets as like running away from their purpose of serving the communities. From when it was registered by Rwanda Governance Board in 2015, RDIS continues to strive for self-reliance as to ensure the sustainability of diaconic services we deliver to the communities.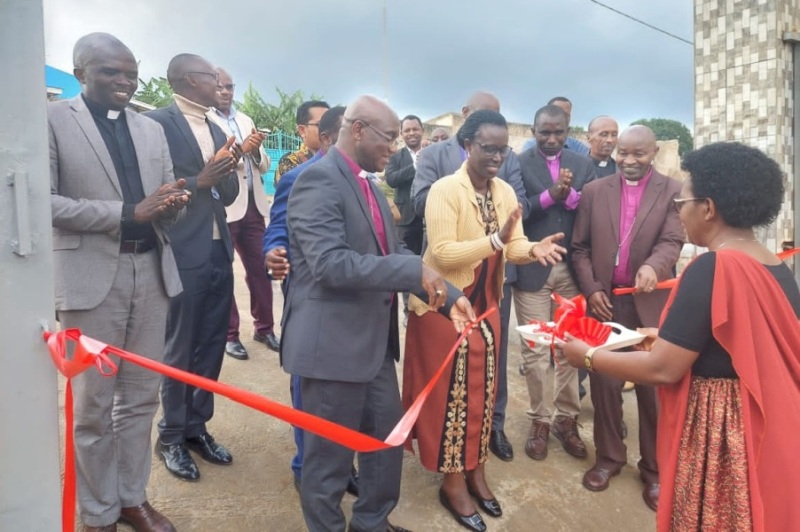 To this end, the roadmap clearly showing where RDIS is heading off, why to get there, how and by which means already available in the strategic documents and operation plans. One of the millstone to be dealt with was the acquisition of own office from where the Secretariat Office staff can work without monthly rental payment by the organization.
This dream has come into reality; The office was officially inaugurated on 30th November 2022 by Rt Rev Doctor KALIMBA Jered, the Legal Representative of RDIS organization and Bishop of Shyogwe Anglican Diocese together with the Mayor of Muhanga District, Mrs. KAYITARE Jacqueline. Different personalities participated in:
Rt Rev Francis KAREMERA, Bishop of Cyangugu Diocese
Rt Rev Assiel MUSABYIMANA, Bishop of Kigeme Diocese
Rt Rev Vincent HABIMFURA, Bishop of Nyaruguru Diocese and
Archdeacon Odilo RUSHAYIGI, the Diocesan Secretary of Butare Diocese
First and Second Legal Representative of RDIS organization (Rev Solange and Mr. NSABIMANA Jean Chrysostome)
BoD of RDIS organization
Retired Bishop Augustin MUVUNABANDI
The two Executive Directors of two partnering Institutions (Pastor NTARINDWA Viateur from RDIS side and Rev Yusuf TARIGAN from ATE KELENG FOUNDATION of KARO BATAK PROTESTANT Church- Indonesia Nort Sumetara)
Eng. Richard MADETE, a co-worker sent by United Evangelical Mission (UEM)
The executive Director of RDIS, Pastor NTARINDWA Viateur shared the background of RDIS organization and underlined the three main highlights for RDIS next three years' plan:
Facilitating the establishment of a financial institution for and with members of informal saving groups within the five dioceses mentioned above.
Enhancing the competenicies and professionalism of RDIS personnel to the extent of International Institutions for better services to deliver to the communities we serve
Constructing a building of RDIS organisation " RDIS Three Stars Plaza" in Kigali Capital city as to increase the own contributions for the sustainability of diaconic services we deliver to the communities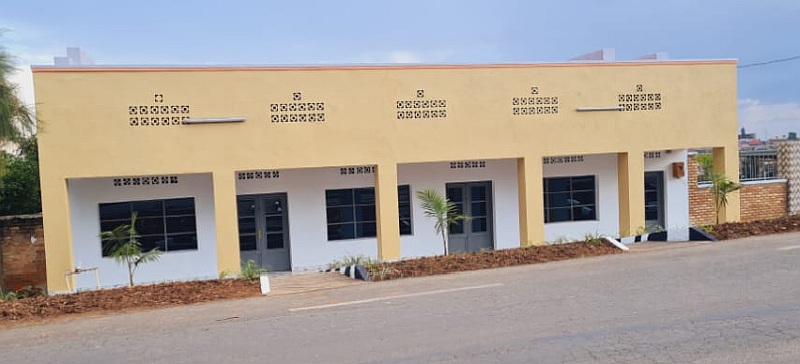 The Rt Rev Dr. KALIMBA Jered draws the attention of participants to thank God and all the stakeholders who have contributed to the achievements in one way or another, one especially the district of Muhanga whose collaboration and services delivery to the Church and Communities is highly appreciated. In this word of gratitude, the Mayor of Muhanga District Mrs. KAYITARE Jacqueline thanked the Anglican Church – Shyogwe Diocese as well as RDIS for their contributions in the lives of Rwandans meant to improve their living conditions. She granted good collaboration to whoever in need, church included. She reaffirms that it will continue to be so for the benefit of Rwanda we serve.
By Pastor NTARINDWA Viateur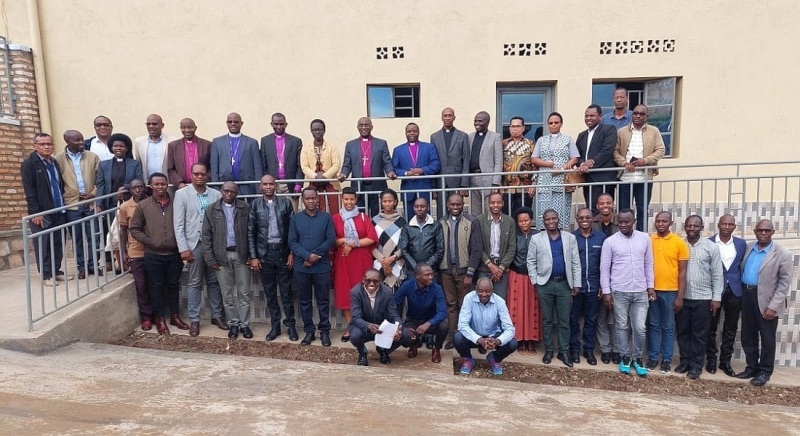 Group picture of all invited guests to the inauguration ceremony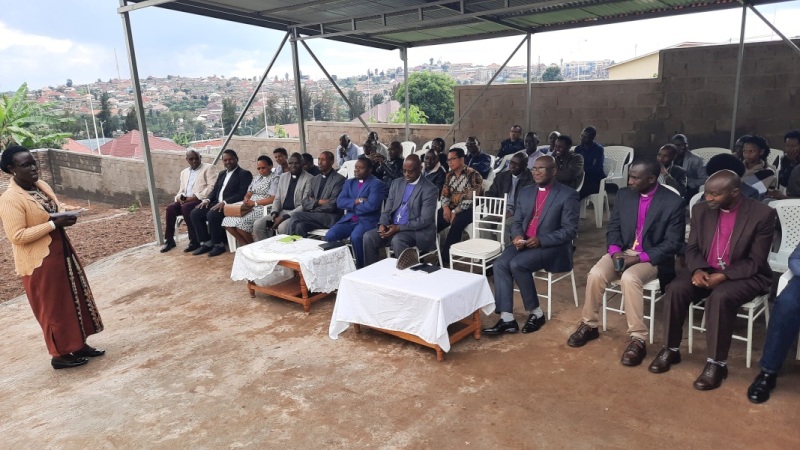 Mayor of Muhanga District, Mrs. KAYITARE Jacqueline giving a speech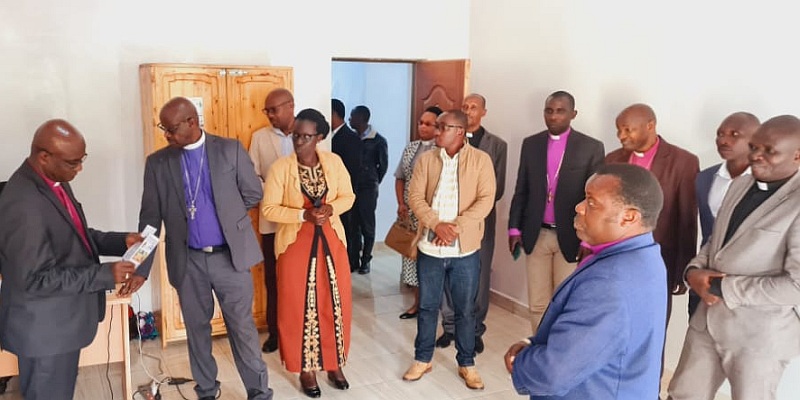 Honourable guests making a round tour